News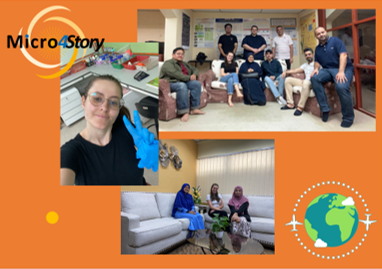 21 September 2023
Micro4Story, news from our researchersJaqueline (ICHO-PAN) ''During this experience I had few "first...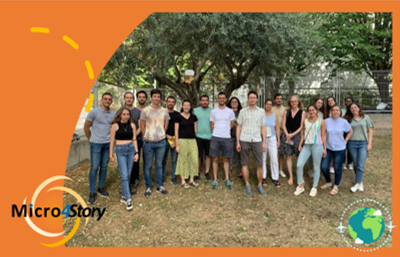 21 July 2023
The Nanomol-bio group (ICMAB-CSIC and CIBER-BBN) and Nanomol-technologies (NM) welcome Micro4nano se...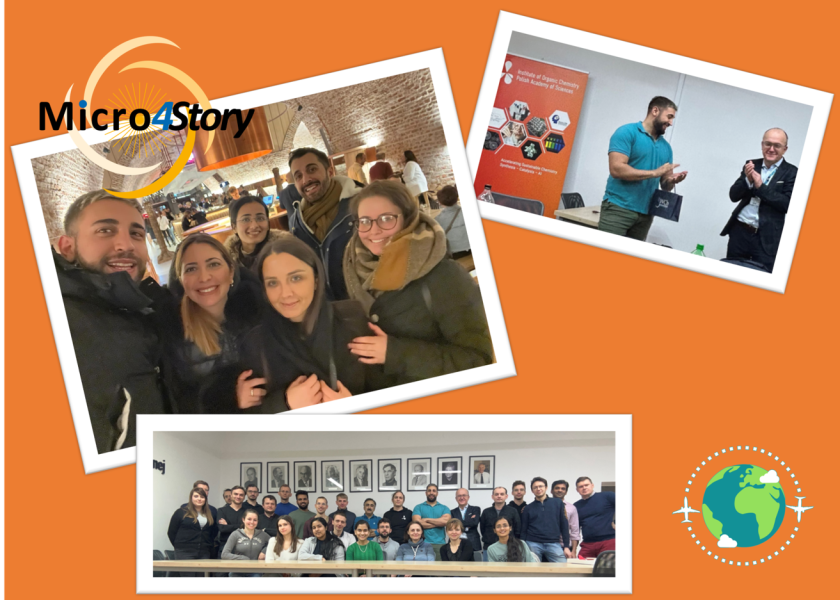 08 February 2023
Franco (UNC): "The truth is that my stay at ICHO-PAN Warsaw was excellent, from the first day they...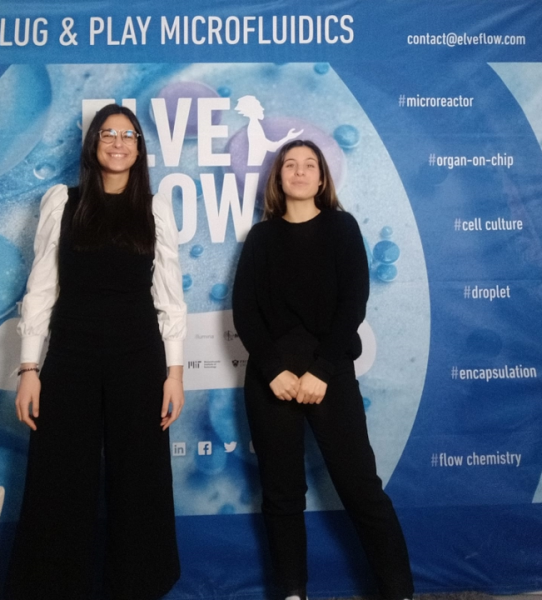 28 January 2023
Micaela from University Medical Center Groningen (UMCG) and Megane from Tel Aviv University (TAU) t...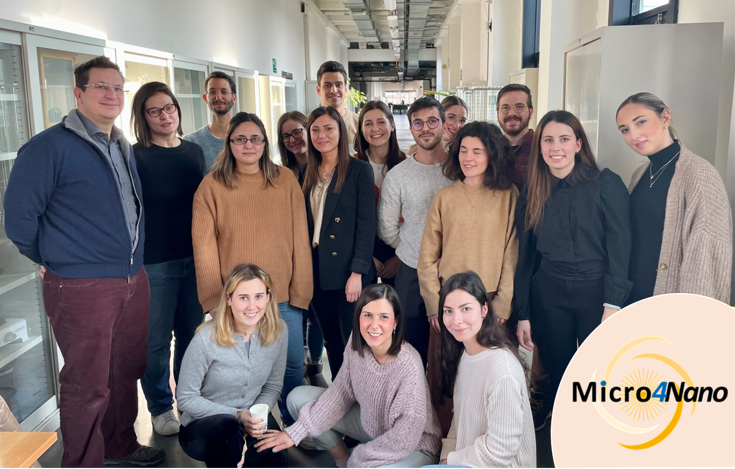 28 January 2023
After 5 months secondment spent at Università degli studi di Parma working on micro and nano part...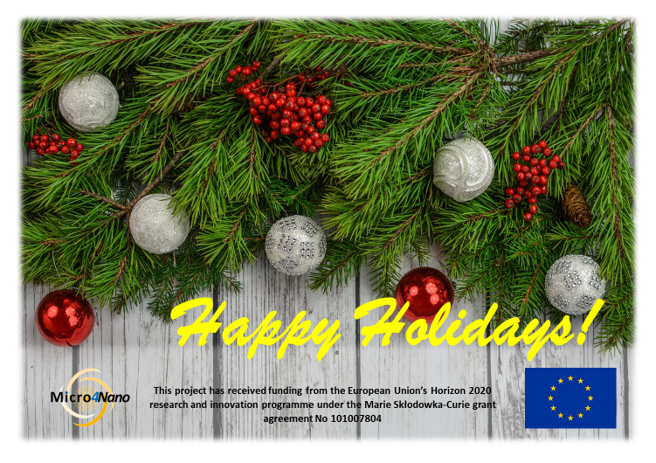 22 December 2022
...
14 November 2022
The Department of Chemistry, Life Sciences and Environmental Sustainability (University of Parma) ho...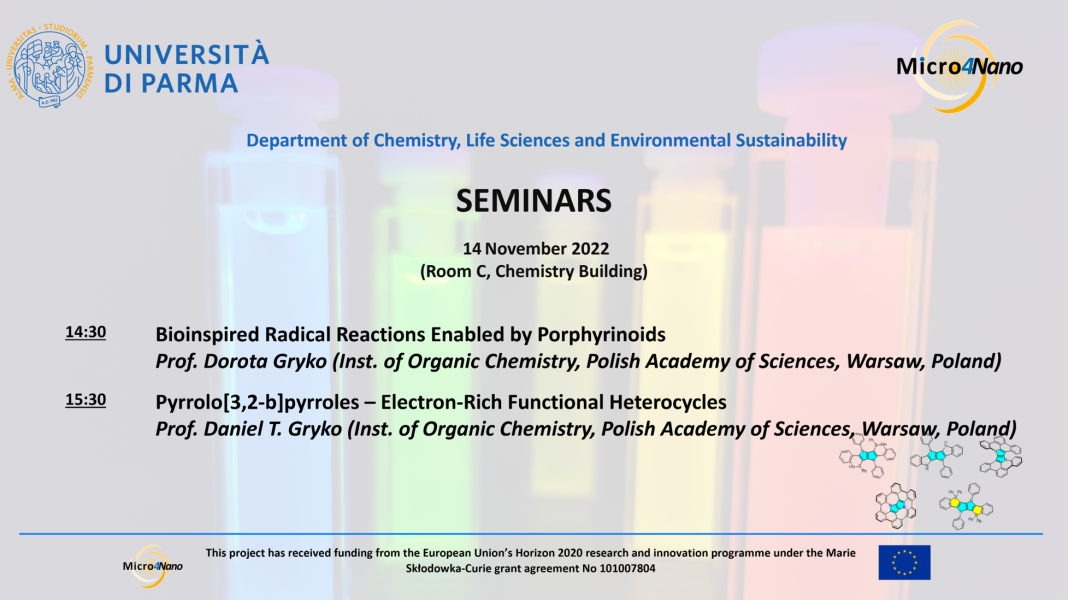 07 November 2022
...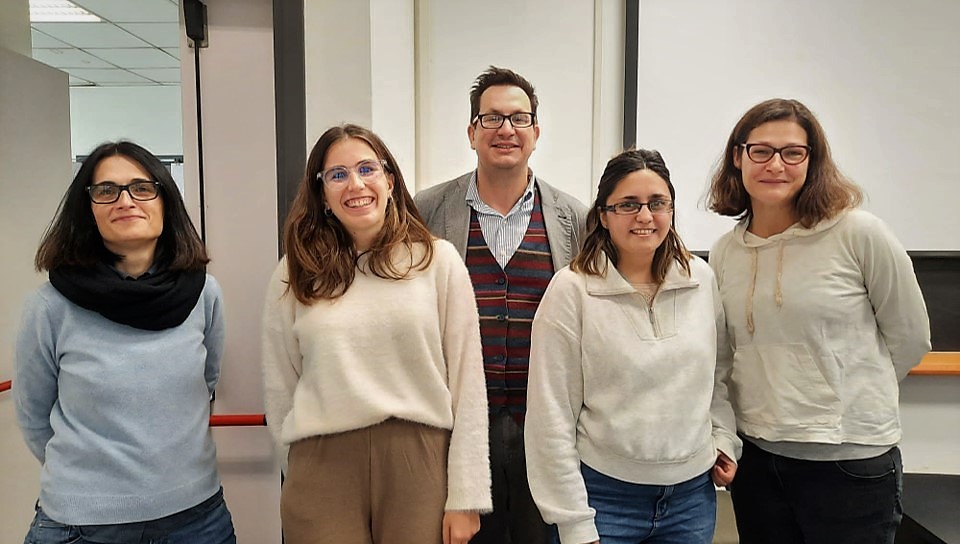 04 November 2022
Yanina from Universidad Nacional de Córdoba and Marta from Nanomol Technologies @UNIPR, doing their...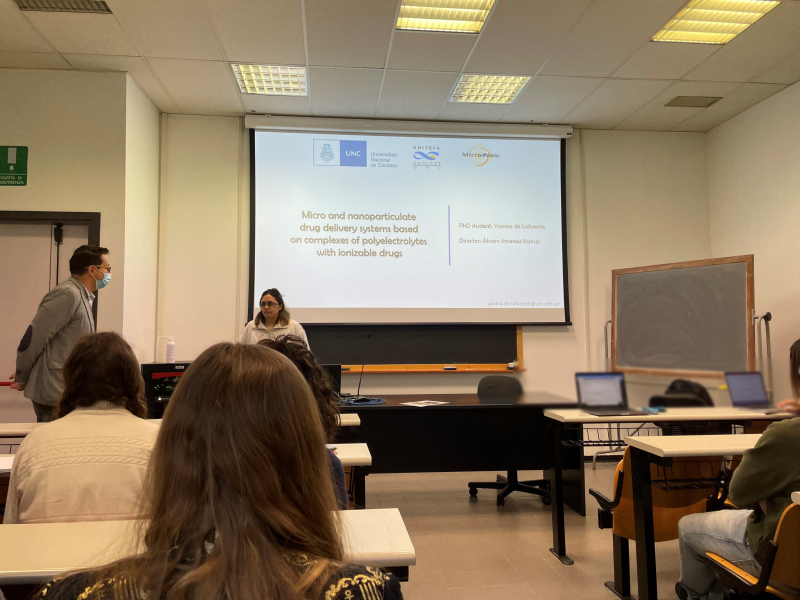 04 November 2022
Yanina (Universidad Nacional de Córdoba) presenting her work on "Micro and nanoparticulate drug del...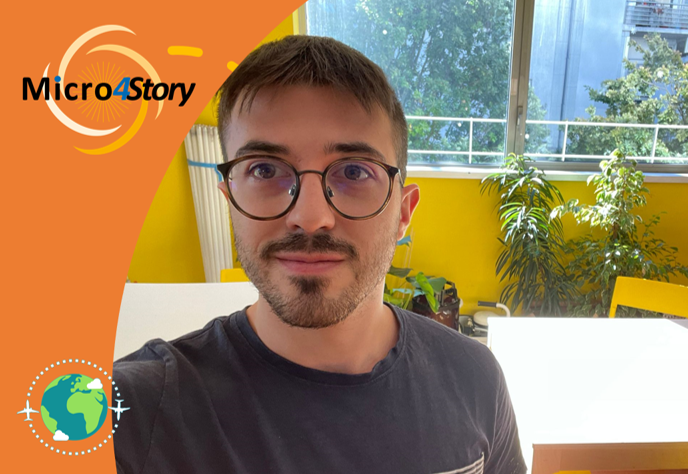 03 November 2022
Gianluca (UNIPR): "I've just returned to Università di Parma after my 1-month secondment in Paris...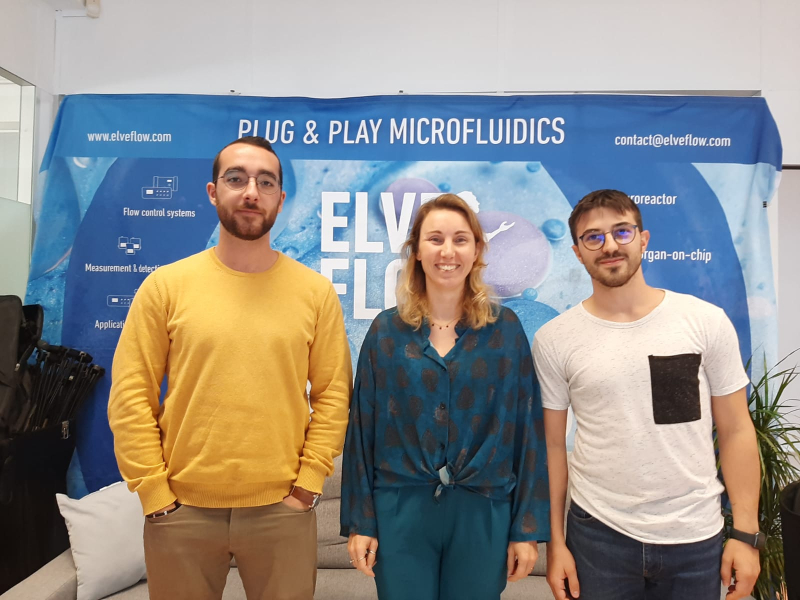 03 October 2022
Annalisa and Gianluca from UNIPR to Elvesys (Paris) for an inspiring Secondment, working on microflu...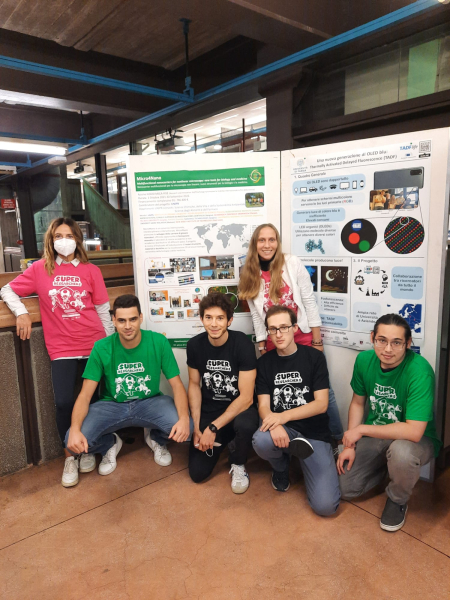 30 September 2022
...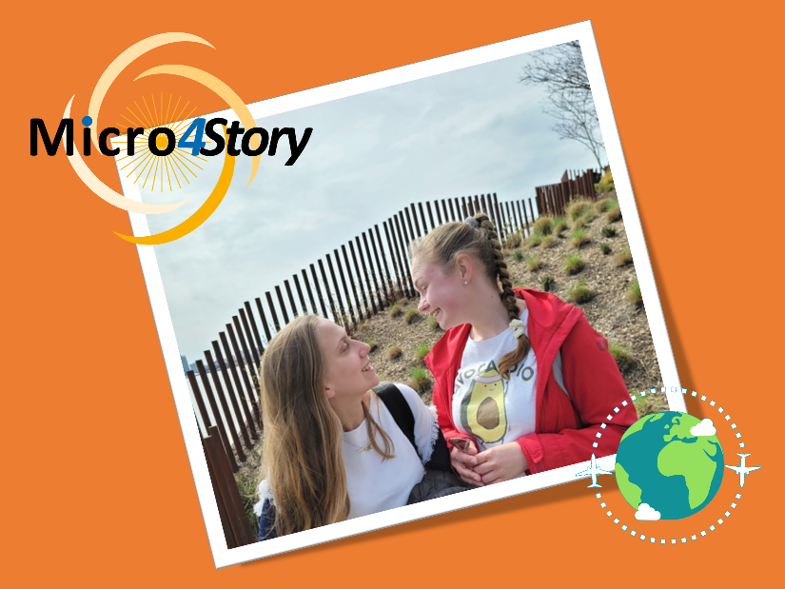 18 July 2022
Katia (ICHO-PAN): "I'm back in Warsaw Instytut Chemii Organicznej PAN after finishing my 3 month sec...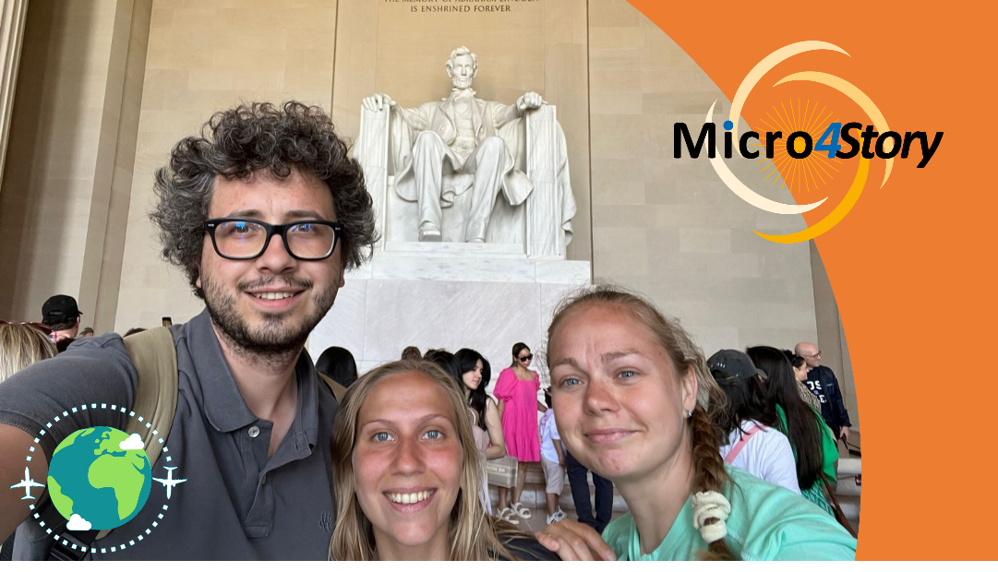 07 July 2022
  Ilaria (UNIPR): "I've just returned to Parma from my 3 months secondment at NJIT! Participating...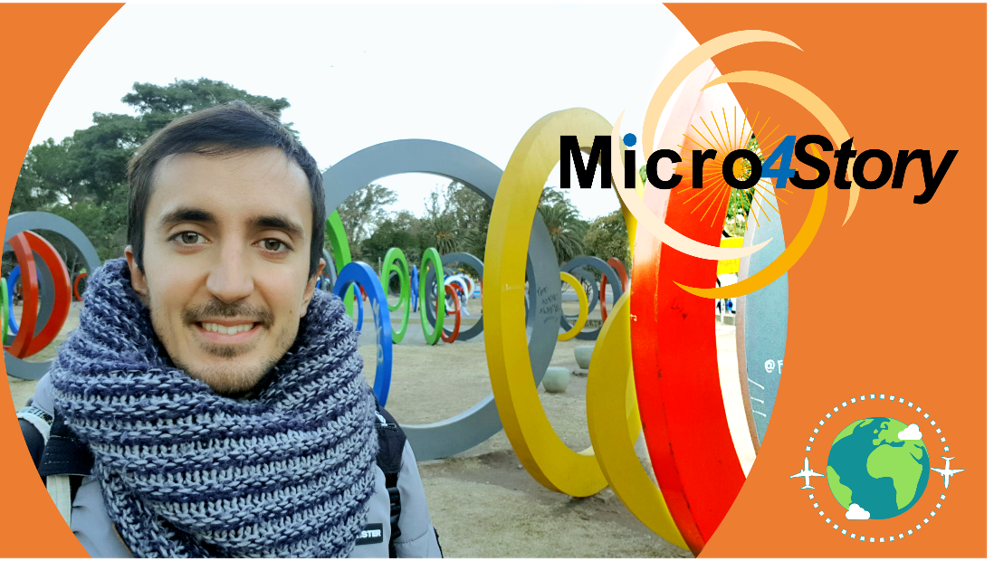 07 June 2022
Guillem (UNIPR): "From Parma to Córdoba. One of the most things that I like is the kindness and h...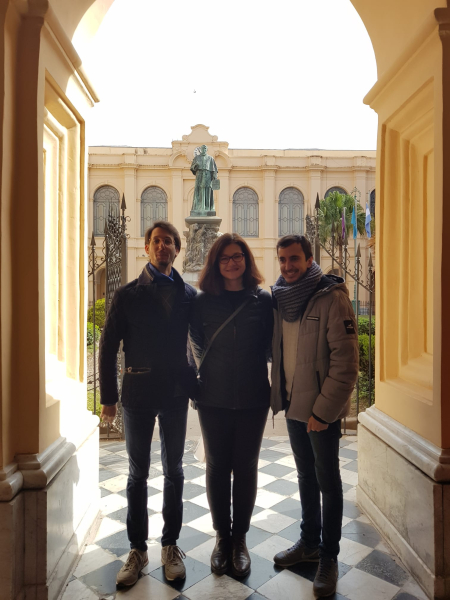 30 May 2022
Davide, Cristina (Micro4Nano Coordinator) and Guillem from University of Parma (UNIPR, Italy) to Uni...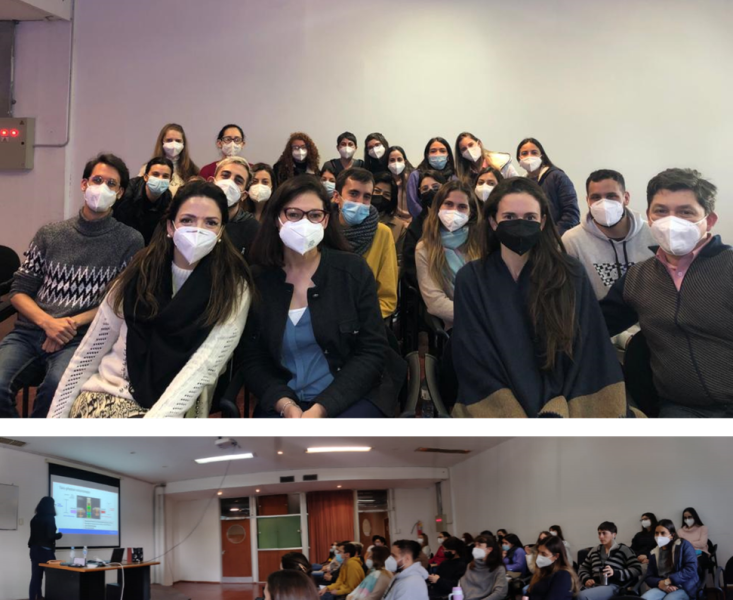 24 May 2022
Micro4Nano Coordinator Prof Cristina Sissa (UNIPR) now at the Universidad Nacional de Córdoba (Arge...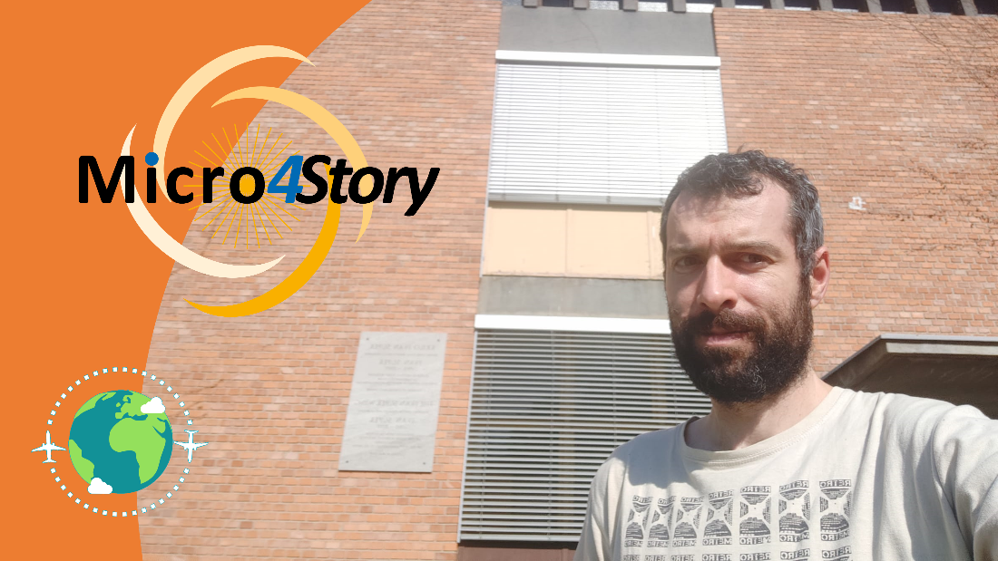 12 May 2022
"Sun is hitting hard today, I have just returned this week to RBI in Zagreb, after the first secon...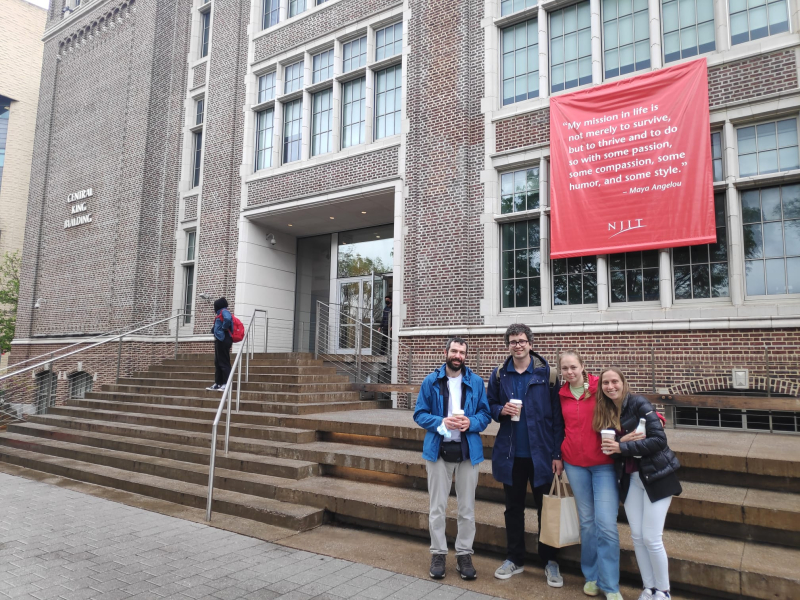 01 May 2022
Staff Exchanges within the Micro4Nano consortium: our researchers Ilaria (UNIPR), Katia (ICHO-PAN), ...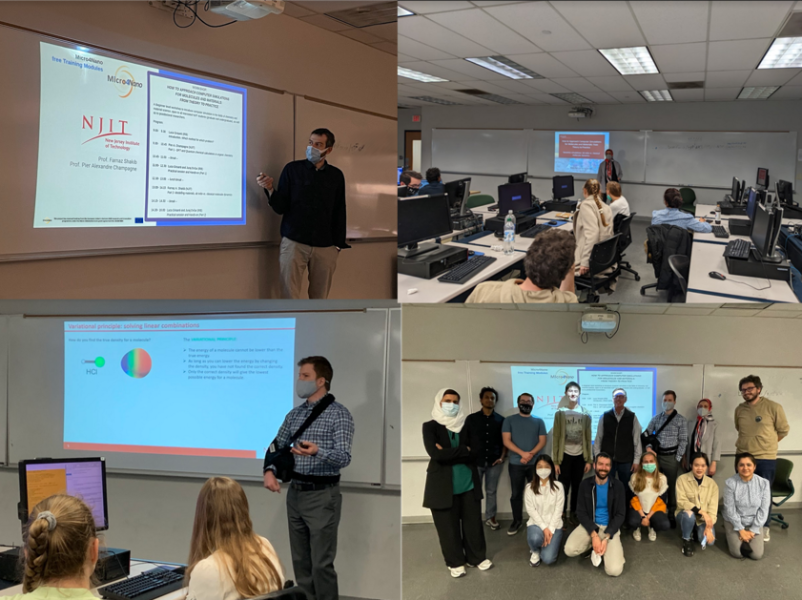 30 April 2022
The training workshop "How to approach computer simulations for molecules and materials: from theo...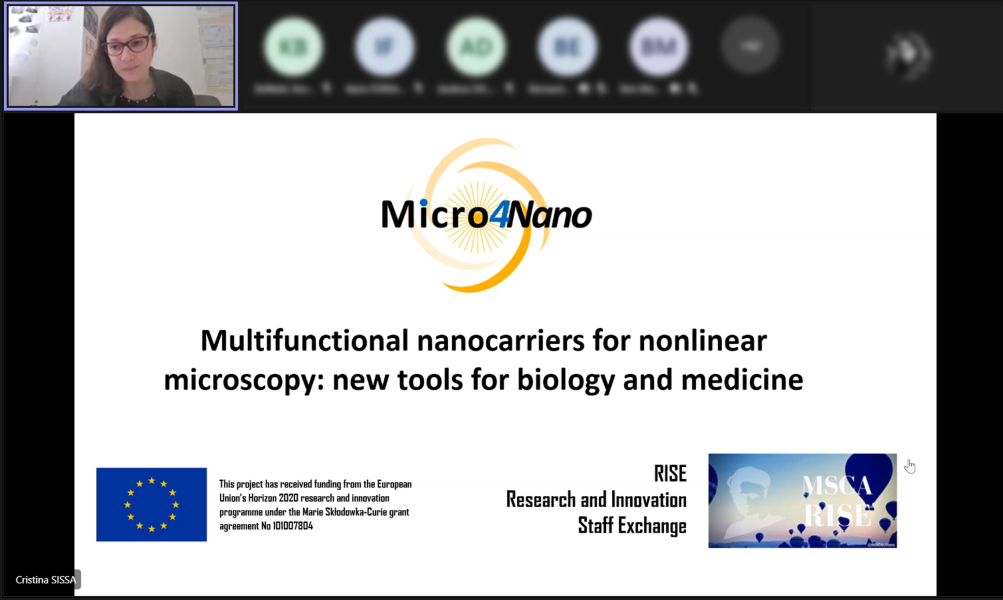 11 February 2022
A great achievement for the Micro4Nano online training: more than 150 registered among early stage a...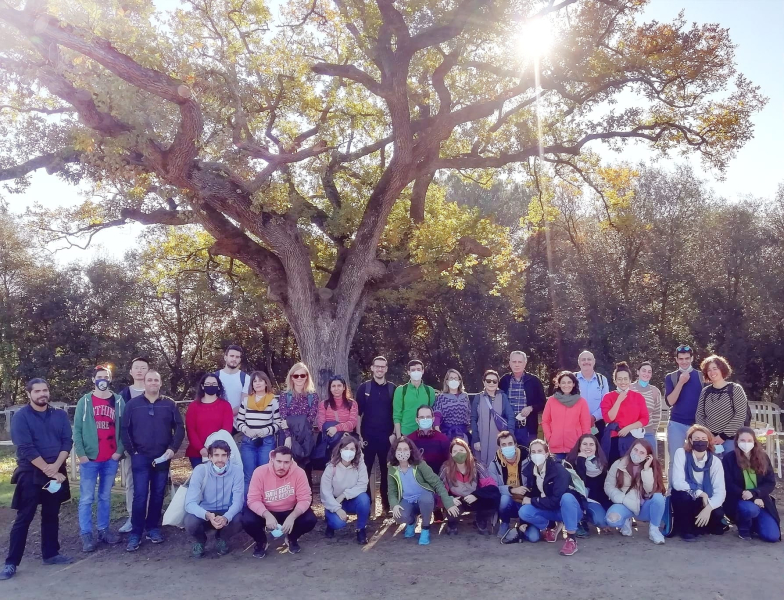 01 January 2022
Our first secondment: Andrea and Guillem from #UNIPR to #NanoMol!...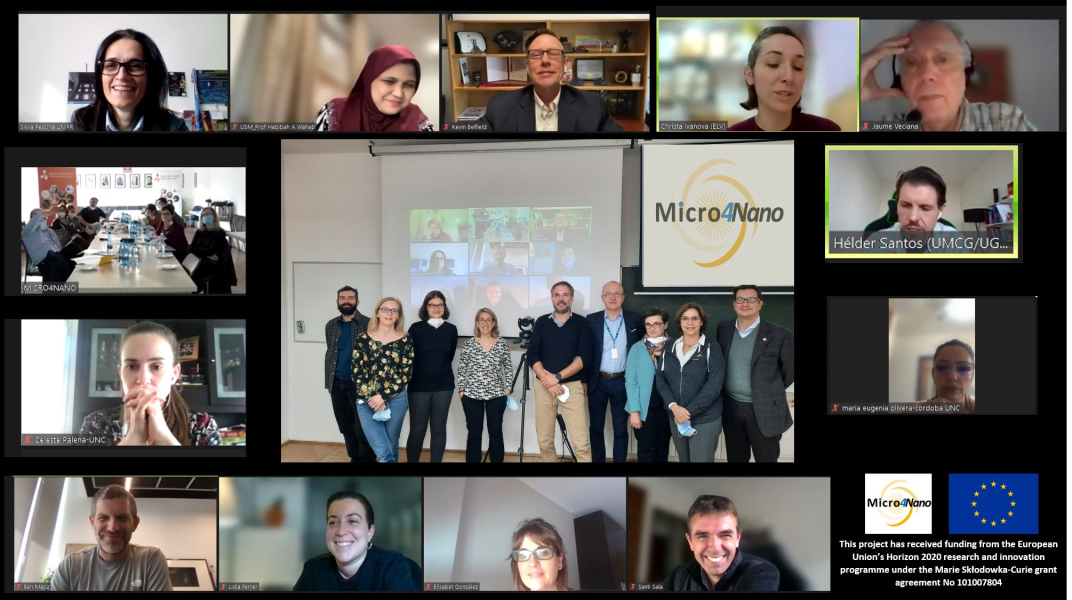 01 November 2021
The hybrid kick-off meeting has been concluded: very intersting and inspiring discussions among all ...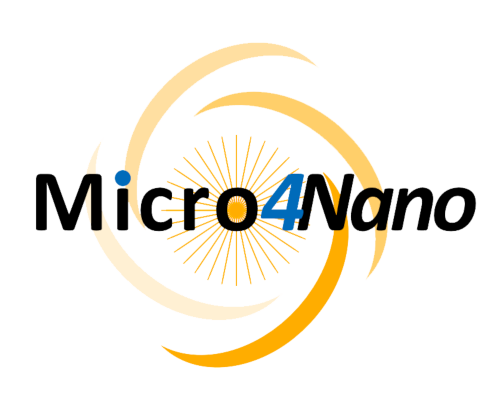 MULTIFUNCTIONAL NANOCARRIES FOR NONLINEAR MICROSCOPY: NEW TOOLS FOR BIOLOGY AND MEDICINE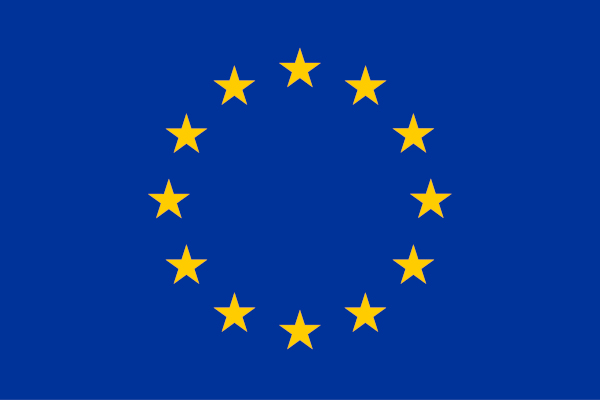 This project has received funding from the European Union's Horizon 2020 research and innovation programme under the Marie Skłodowka-Curie grant agreement No 101007804
Sito web creato da Centro Selma - Sito aggiornato il 31 Ottobre 2021